ENVIRONMENT
Home / ABOUT BHUTAN / ENVIRONMENT
---
Photography tours
Due to Bhutan's location and unique geographical and climatic variations, it is one of the world's last remaining biodiversity hotspots.
Bhutan pristine environment, with high rugged mountains and deep valleys, offers ecosystems that are both rich and diverse. Recognizing the importance of the environment, conservation of its rich biodiversity is one of the government's development paradigms.
The government has enacted a law that shall maintain at least 60% of its forest cover for all time. Today, approximately 72% of the total land area of Bhutan is under forest cover and approximately 60% of the land area falls under protected areas comprising of 10 national parks and sanctuaries.
National Parks and Wildlife Sanctuaries
Each of Bhutan's National Parks and Wildlife Sanctuaries are an essential part of the Bhutan Biological Conservation Complex a system of national parks, protected areas and forest corridors covering 60% of the country. Each of these parks and sanctuaries has its own special character and are home to endangered animals, birds and plants.
JIGME SINGYE WANGCHUCK NATIONAL PARK
---
Located in the central part of the country, Jigme Singye Wangchuck National Park covers 1,300 sq.km and is the second largest protected area of Bhutan.
High ice peaks fall away to low conifer and broadleaf forests. The park remains one of the largest undisturbed tracks of forest anywhere in the Himalaya's. The varying altitude and rainfall have created a wide range of climatic conditions, making it home to many species of plants, animals and birds.
Both musk deer and Himalayan black bear can be found here. The golden langur, which is quite common in Bhutan, the rare clouded leopard, the red panda and the Royal Bengal tiger are among some of the many species found here. The eastern side of the park supports about 20% of Bhutan's tiger population and the park itself forms an important link between the northern and southern tiger populations.
It is also home to 391 bird species of which seven species are among some of the world's most endangered species. Phobjikha valley, a buffer zone to the park, is the winter habitat of the Black Necked Crane. More than 260 majestic cranes winter in Phobjikha every year.
TRUMSHINGLA NATIONAL PARK
---
ROYAL MANAS NATIONAL PARK
---
JIGME DORJI NATIONAL PARK
---
BUMDELING WILDLIFE SANCTUARY
PHILSOO WILDLIFE SANCTURY
---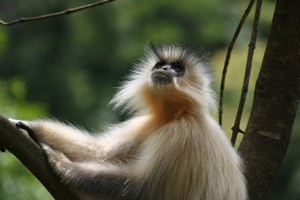 This relatively small protected-area is located near the Southern border to India, approximately 50 km from Phuntsholing.
It encompasses 278 sq km and ranges from 200-1600 m in altitude. It is home to rare and exotic animals such as Elephants, Tigers, Gaurs, Spotted Deer, Axis Deer, Hornbills and Golden Langurs. This park is Bhutan's only natural Sal Forest.
WANGCHUCK WILDLIFE SANCTUARY
---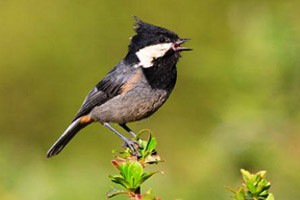 The Wangchuck Centennial Park was formally inaugurated as a National Park in June 2008. With an area of 4149 sq km it is the largest National Park in the kingdom. Several high mountains such as Mt. Gangkar Puensum are found within the parka's boundaries.
The park is located in the north-central region of Bhutan and encompasses regions of 6 different Dzongkhags. With Bomdeling Wildlife Sanctuary to its East, Jigme Dorji National Park to its West and a continuous biological corridor to its South, the park is a crucial part of the network of protected areas in Bhutan.
Within the park there are two main types of vegetation, Fir trees and Hemlock, Spruce, Juniper trees. It encompasses 3 ecological zones and 6 different habitat types namely cool broad leaf forests, mixed-conifer forests, Fir forests, Juniper forests, Alpine meadows and Scrubs, and Alpine Scree.
The Wangchuck Centennial Park is home to several incredibly rare and protected species such as the Royal Bengal Tiger, Snow leopard, Himalayan Musk Bear.
TORSA STRICT NATURE RESERVE
---