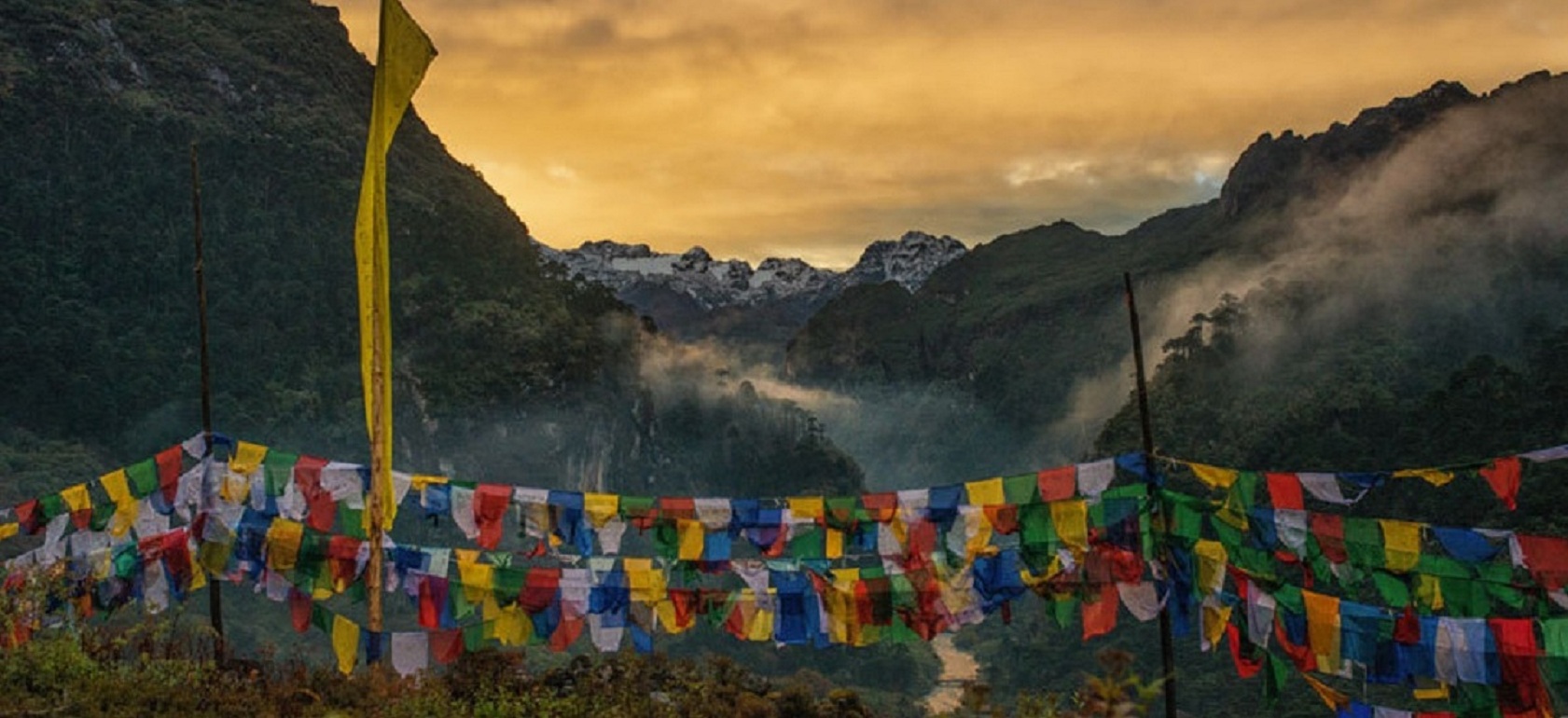 Lhuentse
Home / DESTINATIONS / EASTERN BHUTAN / Lhuentse
---
Lhuentse
Lhuentse is one of the most isolated districts in Bhutan. However, the landscape is spectacular, with stark cliffs towering above river gorges and dense coniferous forests. It is the ancestral home of the Royal Dynasty of Wangchuck. The region is famous for its weavers and their distinctive textiles are generally considered to be the best in Bhutan.
Lhuentse Dzong was built in 1654 by the Trongsa Penlop (Governor) Chogyal Minuur Tenpa. The site once stood a small temple built by Nagi Wangchuk in 1552. This Dzong is the administrative and religious centre in today's Lhuentse. It also houses many sacred artifacts that were installed by the 4th Druk Desid Tenzin Rabgay.
Khoma Village, a pleasant two-hour walk from the Dzong, is famous for its elaborate woven cloth made of silk called Kishuthara. Kishuthara is worn by the Royal Family for generations. One will get to see the culture of women weaving intricate designs and patterns with the traditional weaving machines. Picking up a Kishuthara at this village will be much cheaper than buying one from the handicraft shops in the capital.
Other places of interest include : healthy meds viagra.
Can you get albendazole over the counter
Singye Dzong : the legendary Lion Fortress – one of the most important sites of pilgrimage in Bhutan. Singye Dzong is deemed to be sacred as Guru Padmasambhava meditated there on his second visit to Bhutan in the 8th century, after suppressing the demon King, Khikharathoed, who was exiled from Tibet. This Dzong claims further significance because the treasure discoverer, Zinon Namkha Dorji, discovered a treasure at this site called Tse-Drup-Chimi-Sogthig, a holy scripture containing the way to prolong life, in the 19th century. A visit to Singye Dzong will require a 3-day up-hill trek from Lhuentse Dzong, at an altitude of more than 3,000 meters above sea level.
Gangzur village: most popular for pottery. The women of this village are skilled artisans in the art of pottery. The Government has been made efforts to preserve this form of art through financial support.
Janchubling monastery: Founded in the 18th century by Pekar Gyatso. The daughter of the 1st King, Ashi Wangmo, lived here at the monastery as a nun and transformed the sacred temple to its present grandeur.
Khinley Lhakhang (Temple of the Sleeping Dog): found in 779 AD and located in Metsho gewog in Kurtoe. It houses relics of Lord Buddha and Guru Padmasambhava. Based on oral accounts, the temple was built on the spot where a dog was found sleeping. 700 hundred years later, the temple was renovated by Terton Pema Lingpa and he installed many statues.